Baked For Nature
As part of the world's largest baking company, we strive to be leaders in sustainability, recognizing our obligation to protect and preserve our planet for generations to come.
If you would like more specifics about what our parent company, Grupo Bimbo, has been exploring on environmental issues, visit Grupo Bimbo's website to learn more about their Sustainability Strategy. 
Last updated 09/01/2023
Our ambition:
Achieve Net-Zero emissions by 2050
Work Towards Zero Waste by diverting waste from landfills and improving packaging sustainability
Work with suppliers, farmers and other relevant stakeholders to understand, advocate for and support regenerative agriculture practices
We are committed to:
Net Zero Carbon Emissions
WORKING TO ENSURE OUR PACKAGING SUPPORTS A CIRCULAR ECONOMY BY BEING REUSABLE, RECYCLABLE OR HOME COMPOSTABLE
Bimbo Bakeries USA partners with TerraCycle to make all bread, bun, bagel and English muffin packaging easily recyclable and have already diverted more than five million Entenmann's Little Bites pouches from landfill through TerraCycle.
Bimbo Bakeries USA is also a member of the Sustainable Packaging Coalition. 
Improve systems to DIRECT surplus product is directed to food banks
In 2022, Bimbo Bakeries USA donated more than 23 million pounds of surplus product to Feeding America food banks across the nation. This not only helps to keep product out of landfills, but also supports our communities by ensuring that even those who can't afford to purchase our products still have access to it.
Continue to supply 100% of our electricity needs with renewable electric energy
Wind Energy: In addition to purchased energy credits, Grupo Bimbo and Bimbo Bakeries USA entered into a Virtual Power Purchase Agreement (VPPA) with Invenergy. Through this VPPA, Grupo Bimbo and Bimbo Bakeries USA invested in a wind farm to receive 100 megawatts of renewable, wind-generated electricity.
The purchased energy credits and the electricity produced from the wind farm, produces enough renewable energy to match the electricity used by all our operations throughout the United States. 
In 2022, BBU joined the U.S. EPA Green Power Partnership. This voluntary partnership encourages companies to use green power to reduce the environmental impacts associated with conventional electricity use.
Solar Power: Bimbo Bakeries USA's Escondido CA., bakery boasts a one-megawatt solar array that covers the roof of the bakery and provides covered parking for associates, reducing the heat island effect. The solar array generates approximately 25 percent of the energy used by the bakery. 
We are expanding our use of solar panels to all of our bakery locations in California, including Montebello, Placentia, San Luis Obispo, Sacramento, South San Francisco and Oxnard.
Battery Power: Battery systems heighten control over facility energy costs and maximize sustainability by: saving on peak demand charges, providing backup power to eliminate waste and down time and allowing the ability to incorporate and maximize renewables, such as solar. In Montebello, CA, Bimbo Bakeries USA has taken advantage of this measure with a 620 kW 3800kWh battery storage system. With close to $59,000 in annual savings, the system delivers energy bill savings of 7%. Total system reduction, control over energy consumption, improved demand response and the potential to tie in to solar.
We are currently expanding our battery system to include locations in Placentia, San Luis Obispo, South San Francisco and Oxnard.

ENERGY STAR Partner of the Year – Sustained Excellence
Bimbo Bakeries USA was named EPA ENERGY STAR Partner of the Year for five consecutive years (2018-2022) for superior leadership, innovation and commitment to environmental protection through energy efficiency. We achieved certification of 18 facilities in the U.S. and met the ENERGY STAR Challenge at two more bakeries, setting the record for the most ENERGY STAR certified plants of any company in any industry.

LEED Certification
The United States Green Building Council's (USGBC) Leadership in Energy and Environmental Design (LEED) programs are the most recognized green building standards in the world. BBU has adopted the LEED standard for all new construction and renovations. Our bakeries, Rockwall, TX and Lehigh Valley, PA, have both earned LEED certification at the Silver and Gold levels respectively. To earn certification, the bakeries each implemented standards to reduce energy and water while taking advantage of efforts to improve indoor air quality and use high amounts of recycled content in the building material.

Food Processing Magazine's 2020 Green Plant of the Year – Bimbo Bakeries USA's Escondido, CA., Bakery
Bimbo Bakeries USA's Escondido Bakery was recognized as a model for sustainable excellence and was awarded the 2020 Green Plant of the Year Award. The award is selected by readers and honors one plant each year that is sustainable and energy efficient. Read the article here.

Denver Bakery Receives Environmental Leadership Award
Our Denver bakery was awarded the Bronze Environmental Achievement Award by the Colorado Department of Public Health and Environment's Environmental Leadership Program. Our bakery was recognized for going beyond compliance with state and federal regulations and for our commitment to continual environmental improvement.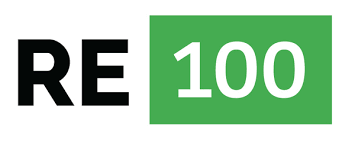 RE100
Grupo Bimbo joined RE100, committing to using 100% renewable energy for its electricity across all countries by 2025. Bimbo's US operations are 100% renewable for electrical energy via the Wind Farm VPPA.

EPA GREEN POWER PARTNERSHIP TOP 100
As a member of the EPA's Green Power Partnership, Bimbo Bakeries USA is ranked as one of the top 100 list of Largest Green Power Users. The Green Power Partnership is made of 1700 partner organizations and encourages companies to use green power to reduce the environmental impacts associated with conventional electricity use. Bimbo Bakeries USA was recognized for commitment to expanding our use of green power.